Preface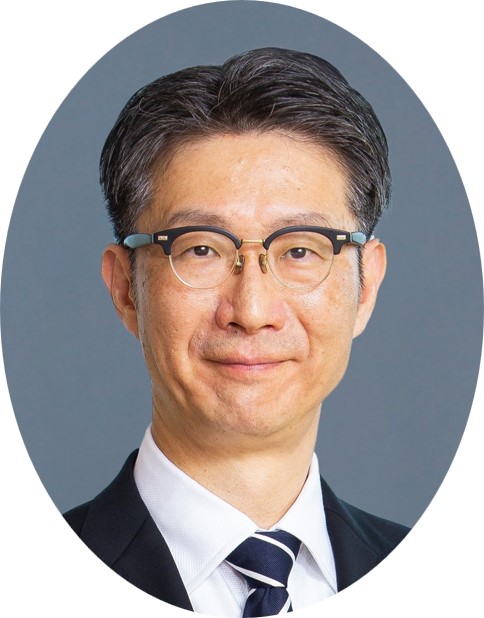 Tatsuya Tanaka
Chairman of the Board
I would like to express my sincere gratitude to all our members for your outstanding support and cooperation in our activities.
At the 27th Board of Directors' Meeting held on June 25, I was elected as Chairman of the association. I would like to ask for your support and cooperation as I take over the honorable and responsible role, which the many great predecessors have devoted to the development of this association for many years, and I am determined to contribute to the further development of this association and the radio industry.
The development of information and communication technology (ICT) in recent years is remarkable, leading to new technological innovations such as IoT, robots, artificial intelligence (AI), and big data, which is significantly changing the way of our society. "Society 5.0" is an ultra-smart society that can achieve economic development as well as solve social problems by utilizing these technological innovations, and it is being built under the cooperation of industry, academia and government. In order to realize "Society 5.0", the role of radio wave related technologies are regarded as important as ever.
With regard to the 5th generation mobile communications system (5G), field trial projects of 5G providing a variety of comprehensive demonstrations is in the final year of comprehensive verification tests and the pre-service of 5G will start in this year. The actual commercial services are under preparation and will start from the next year. The 5th Generation Mobile Promotion Forum (5GMF), in which our Association serves as the secretariat, has been actively working to contribute to research & development, standardization, and promotion activities through the collaboration among government, industry and academia, as an all-Japan team. For the next stage, development of "Local 5G" is focused on localized usage and areas.
Furthermore, the second phase project of the Intelligent Transport System (ITS) for the "Research & Development on Automated Driving System" promoted by the Cabinet Office has been launched and expectations for the radio wave technology are growing.
In the field of broadcasting, commercial service of "4K and 8K ultra high-definition Satellite Broadcasting" was launched in December last year, and it is expected that households will be able to enjoy the 2020 Tokyo Olympics and Paralympic Games with powerful images in their living rooms. Additionally, research and development for the advanced digital terrestrial broadcasting is also in progress.
On the other hand, in the electromagnetic environment area, a system that transmits electric energy by radio waves is expected to be widely used, such as supplying power to sensor devices in factories, charging multimedia devices in offices and so on.
Beside these, we will engage in research on radio systems such as private wireless communication, terahertz systems, and weather radar systems, technical support for countries where ISDB-T is deployed, consultation service, information disseminating service, hosting seminars, publishing annual yearbooks, institutional papers, cooperating with international standardization organizations and/or other organizations, including the World Wireless Communication Conference (WRC-19) held from October to November this year.
Also, in response to changes in the social situation, the General Assembly has changed the Articles of Incorporation, and the scope of our business has been expanded not only to the field of communications and broadcasting but also to the general use of radio waves.
We will continue to cooperate with related organizations both inside and outside Japan, and make a collaborative effort to contribute to the development of the radio industry. Your continuous support and cooperation to our activities are greatly appreciated.